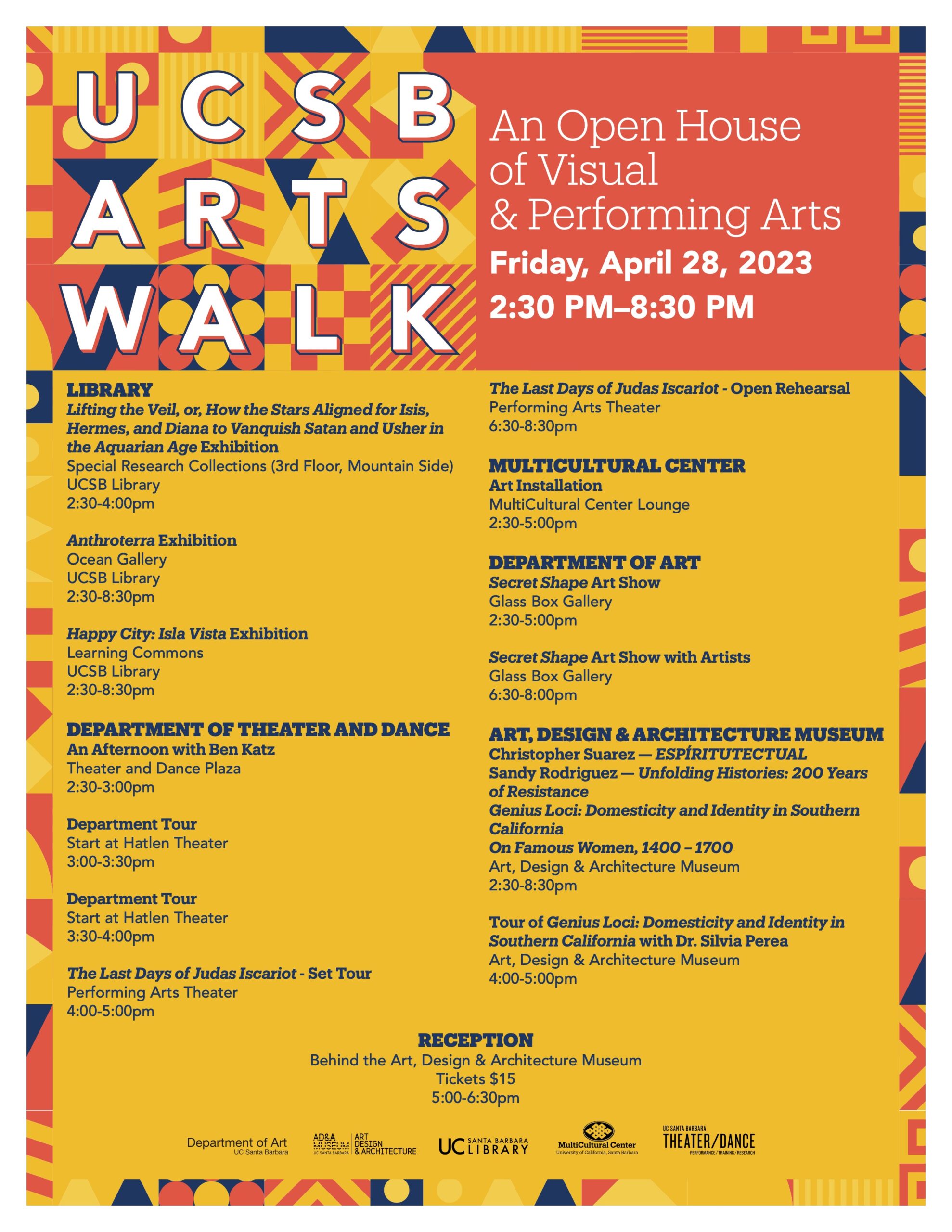 UCSB Arts Walk & Honors Exhibition – April 28
As part of the 2023 UCSB Arts Walk, the Art Department will have a show open on 4/28 in the Glass Box Gallery until 8PM. It's a fantastic exhibition of the work of some students in our Honors program. There will be students there in the gallery to talk about the work from 5-8PM.
(click for larger view)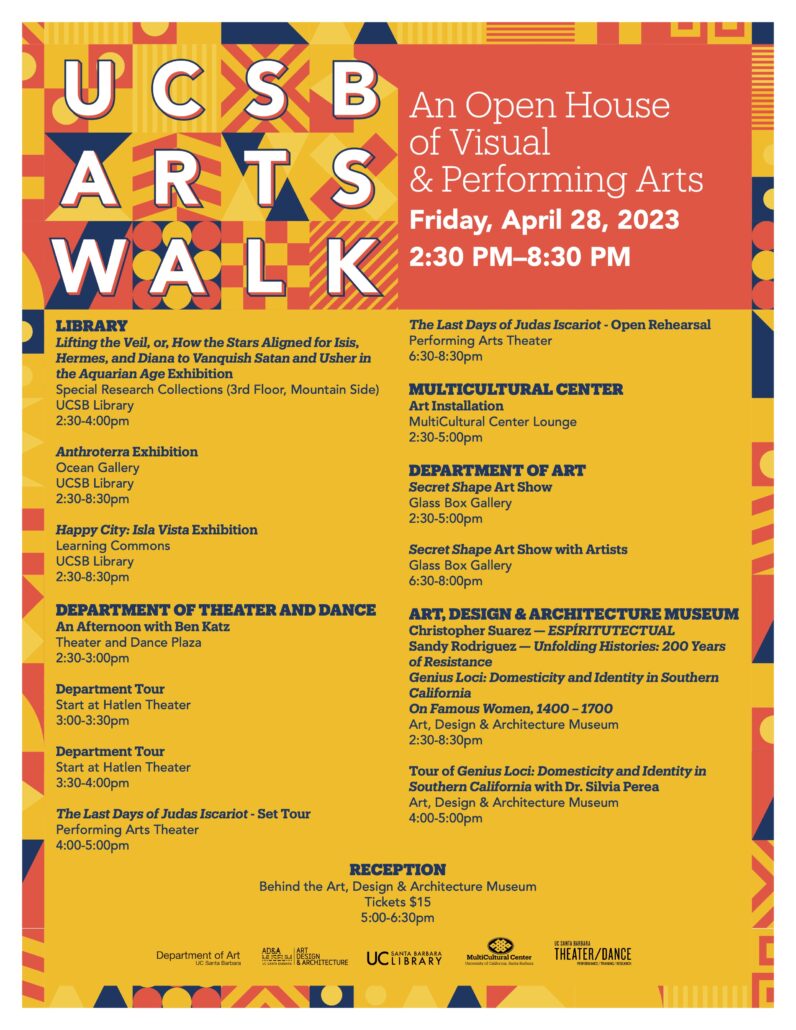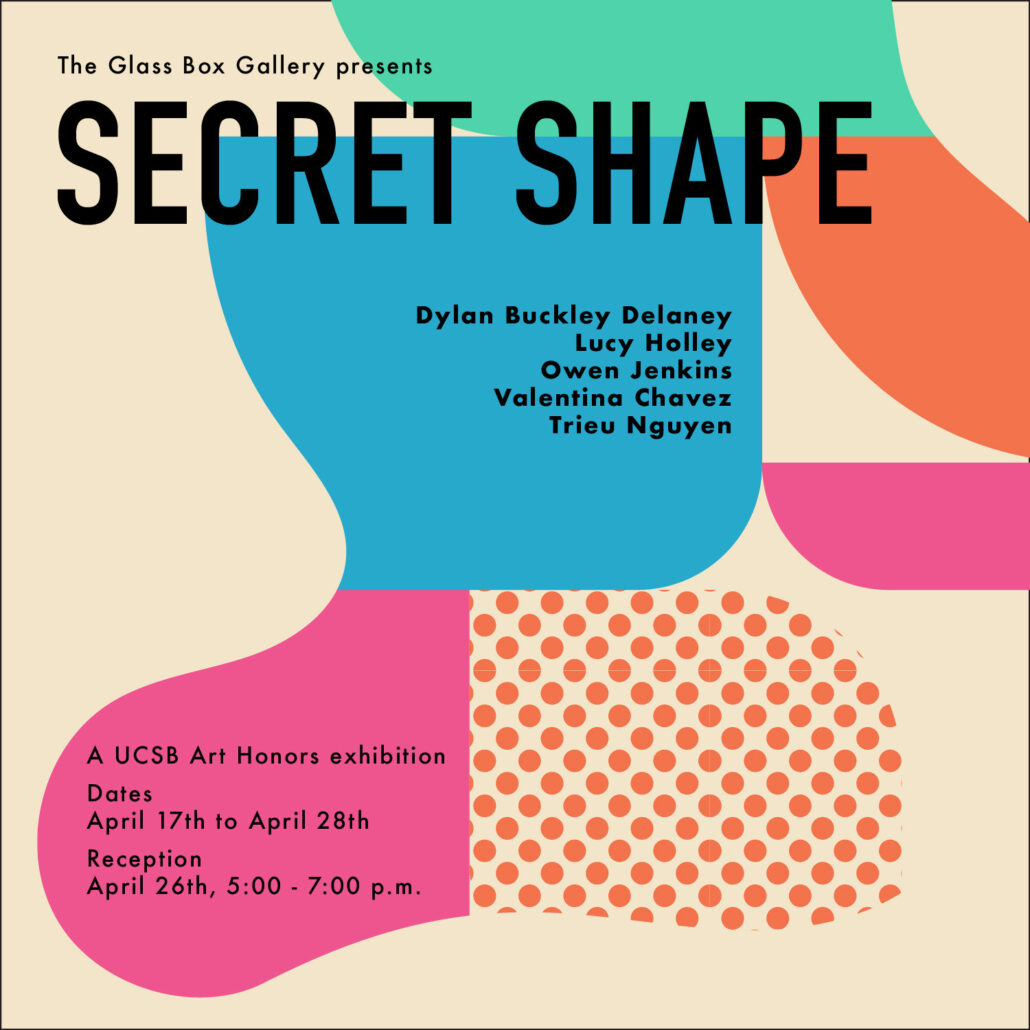 SECRET SHAPE is a catalog of all the spells that can be cast by baring, veiling and/or transforming the personal. In it you will find the work of:
DYLAN BUCKLEY DELANEY, whose photographs contemplate sites of urban memories;
LUCY HOLLEY, whose photographs glimpse shapeshifting inhabitants of a neon world;
OWEN JENKINS, whose comics and drawings follow miserable creatures through nonsense-landscapes;
VALENTINA CHAVEZ, whose playful paintings and drawings mine the forms of the body;
and TRIEU NGUYEN, whose installation views a family archive through an aesthetic of detail.